Amazons - once tall warriors, today brave and supportive.

Their enemy is disease, and the sick person is what they are fighting for
The Elbląg Association of Amazons is a self-help organization of patients, bringing together women suffering from breast cancer, existing for 25 years.
For 25 years, Elbląg Amazons have been breaking the stereotype of thinking related to breast cancer. We are hope for women and we will prove that we are fearless warriors in the fight for our life and health.
We organize physical and mental rehabilitation / outside the National Health Fund /. Twice a week / Monday and Tuesday / there is a special gymnastics for the Amazons, and once a week / Thursday / - water gymnastics - swimming pool.
We train physical rehabilitation specialists and psycho-oncologists through the Federation of "Amazons" Associations in Poznań and the Institute of Oncology - Rehabilitation Department in Warsaw and PFRON.
We support each other in overcoming the disease. It is important to support Volunteers for women after breast surgery in the onset of the disease in hospital.
We learn about new methods of treating breast cancer.
We follow new preventive knowledge of breast cancer.
We organize the integration of Amazons / meetings, trips, bonfires, fashion shows, Christmas Eve, etc.
By organizing psycho-oncology workshops, we learn to oppose disease and enjoy life.
We participate in Sports Spartakiads for the Amazons. Through such participation we show that a return to active social life is possible.
We co-organize or even organize social campaigns on the fight against breast cancer - we familiarize the public with breast cancer prevention. We have been organizing the Health March under the slogan "I love you life" for 14 years. In addition, we invite the society of Elbląg and the surrounding area to various conferences, heppenings, competitions, talk to young people, go to nearby villages and towns to give lectures and learn how to self-examine the breast.
We have been cooperating for many years with the Amazons from Kaliningrad - the Kaliningrad District VITA Organization. We visit each other and participate in various activities, both in Elbląg and Kaliningrad. We show them and their oncologists and physiotherapists advances in medicine, in the method of breast cancer treatment and cancer prevention. Russian doctors have already participated in breast cancer surgery and breast reconstructive surgery several times in our WSzZ in Elbląg. They got acquainted with modern radiotherapy at the Nu-Med Radiotherapy and Rehabilitation Center. We helped them create the Hospice
in Kaliningrad.
We have been cooperating with the Amazons from Kiev (Ukraine) for years. We visit each other and conduct various activities, e.g. psycho-oncology workshops in the Carpathians.
We obtain funds for all our activities from the Municipal Office in Elbląg, the Marshal's Office of the Warmińsko-Mazurskie Voivodeship, PFRON and other donors and sponsors. Of course, 1% for the opp organization is a big support for our business.
Everything we do is volunteering.
Over the years, we have managed to do a lot for ourselves and for prevention. It is worth remembering that we owe a lot of what we have achieved to the medical community, the media, local governments and other people of good will. WE THANK YOU all of you and ask for your continued support.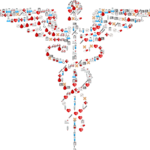 Paradoxically, the disease I went through gave me a chance for a new life. During strenuous postoperative therapy, various ups and downs - peace and silence came over me.
Throughout my life I have tried to please others, to help and please. I was convinced that it was necessary and it would give me happiness. I think that like most women, wives, mothers, I "offered heaven" to my relatives. Everything and everyone around me was more important, and at the end I stayed - ME.
I was so downplaying my needs that I was beginning to "disappear" as a person. Suddenly I felt the weight of my life so far, it became a backpack that I was unable to carry any further. When I asked myself, "What would make me happy?" I found a closed door that I couldn't open.
The disease that struck me so unexpectedly made me realize how fragile and delicate our life is. What a priceless treasure. How much must be cared for
for yourself and your needs to be happy. Let's not put off anything for later. We are here and now, and that is the most important thing. In fact, when guided by healthy selfishness, we "fill" our inner "I" with happiness, joy, positive energy, only then can we give excess to others.
I stopped and ... found the key to my door ("locked door"). Behind them is my second life and I intend to use this chance (a gift from fate). With all my empathy, love for people and the world, I am the cog in the machine of the world, which is so important that I want to take care of it as best I can.
I am sure that since I managed to find the key to my inner door, everyone who struggles with such problems will also succeed.
There you will find peace, contentment and a new life that we will live fully, happily and more peacefully.
DON'T BE AFRAID OF RADIOTHERAPY

Treatment of breast cancer requires a variety of treatments. In 20 years it has changed and has been constantly evolving. Longtime Amazons best remember early, even less effective treatment and the present very advanced in a variety of methods and possibilities.
In Elbląg, the treatment of breast cancer also varied.
Today, the Provincial Complex Hospital already has well-developed Oncology, Chemotherapy and Oncological Surgery Departments. There is also the Nu-Med Radiotherapy and Rehabilitation Center, where many of the Amazons in Elbląg have been or are receiving treatment. I, too, after metastases of cancer to the bones, was treated with radiotherapy.
I want to share my own observations that I experienced during the treatment.
During the radiotherapy, I was looked after by an educated team of specialists, both doctors, nurses and medical technicians operating the devices
for irradiation they inspired confidence with their professionalism and helped me through the treatment.
Treatment for each patient is planned individually: the doses of the therapy used, the radiotherapy area and the treatment technique differ depending on
on the type of disease, stage and condition of the patient. Radiotherapy is one of the most effective methods of fighting cancer. It consists in the production of ionizing rays
to destroy as many cancer cells as possible. Statistics show that half of all cancer patients are irradiated, and the number of cancer patients cured is increasing every year.
We, Amazons, know exactly how the fear of various therapies can paralyze, fears are justified - after all, it is about our health, something most important, the most valuable ... But I would like to reassure you ladies and their families - trust doctors, their knowledge and experience. Ask about each stage of treatment.
Don't run away from knowledge. I have to admit that at the Radiotherapy Department I got answers to all my doubts, I found understanding. The empathetic approach of the nurses, doctors and other staff helped to deal with the disease. And let's not be afraid of radiotherapy, let's approach it calmly, follow the recommendations, simply - let's fight for ourselves!